SEND
Special Educational Needs and/or Disability (SEND) Provision at White Cliffs Primary College for the Arts
At White Cliffs Primary School, we are committed to providing an inclusive curriculum to ensure the best possible progress for all of our pupils, whatever their needs and abilities. The School seeks to raise the achievement, remove barriers to learning and increase physical and curricular access for all, through the development of an environment where all children can flourish. All children with Special Educational Needs and/or Disability (SEND) are valued, respected and are equal members of the School.
As such, provision for pupils with SEND is the responsibility for the School as a whole - "All teachers are teachers of pupils with SEN" – and everything begins with high quality first teaching. We are committed to inclusion and to ensuring that lessons are planned and adapted to meet the needs of all of our pupils.
At White Cliffs Primary School, Miss Clare Hodgson is the member of staff who is assigned to support children with speech and language difficulties. She supports children who require additional help to achieve their maximum potential.
Our expectation is that children and young people with SEND will receive an education that enables them to make progress so that they:
• achieve their best
• become confident individuals living fulfilling lives
• make a successful transition into adulthood, whether into employment, further or higher education or training
We will use our best endeavours to make sure that a pupil with SEN and/or D gets the support they need. This means doing everything we can to meet the pupil's special educational needs. We will strive to eliminate prejudice and discrimination, and develop an environment where children can flourish.
Mrs Sammie Burgess is the Special Educational Needs Coordinator (SENCo) and has undertaken additional training and qualifications to enable her to offer specialist support and advice. If you have any concerns regarding your child's needs or would like the opportunity to discuss any aspect of their provision at school, please contact the school office on 01304 206174, and they will be happy to arrange an appointment for you to meet with Mrs Burgess. Alternatively you can email at senco@wcliffs.dfamat.com
Kent Local Offer
The Special Educational Needs and Disability Regulations 2014
Mainstream Core Standards
Children and Families Act 2014
Kent SEND strategy
Kent Family Support Information Service
KENT SEND information hub
Kent Pact
Kent Educational Psychology Service
Dear parents/carers
I am pleased to let you know that with effect from 2nd November 2020 Kent Educational Psychology Service will be offering free consultations via video/phone call for 30 minutes, where parents/carers can talk to an educational psychologist. The aim of this service is to provide advice and guidance to parents and carers to support children's wellbeing and learning.
Topics or areas that you may wish to discuss might include:
Social and emotional issues
Concerns about learning
Family relationships
Concerns about behaviour
Daily routines including sleep
If you would like to make use of this service, please contact: kepscommunitysupport@kent.gov.uk and include the following information:
your name;
phone number;
convenient time to call (morning or afternoon)
your child's education phase e.g. early years, primary school, secondary school;
a brief description of what you wish to discuss.
We will do our best to respond within 5 working days but this may be subject to availability.
Data Protection
We will only keep email correspondence for the period that we are in contact with you. After this time all personal data will be deleted. In addition we will keep information on the type of concerns raised by parents/carers and our response to them on an anonymised spreadsheet. We will also keep information gathered through an anonymous evaluation sheet that you will be asked to complete. Please see the Kent Privacy Policy for further details about our data protection policies (https://www.kent.gov.uk/about-the-council/about-the-website/privacy-statement).
Best Wishes
Kent Educational Psychology Service
Kent Autism Education Service for parents and families
Anxiety Advice for Parents and Carers
Dover family support group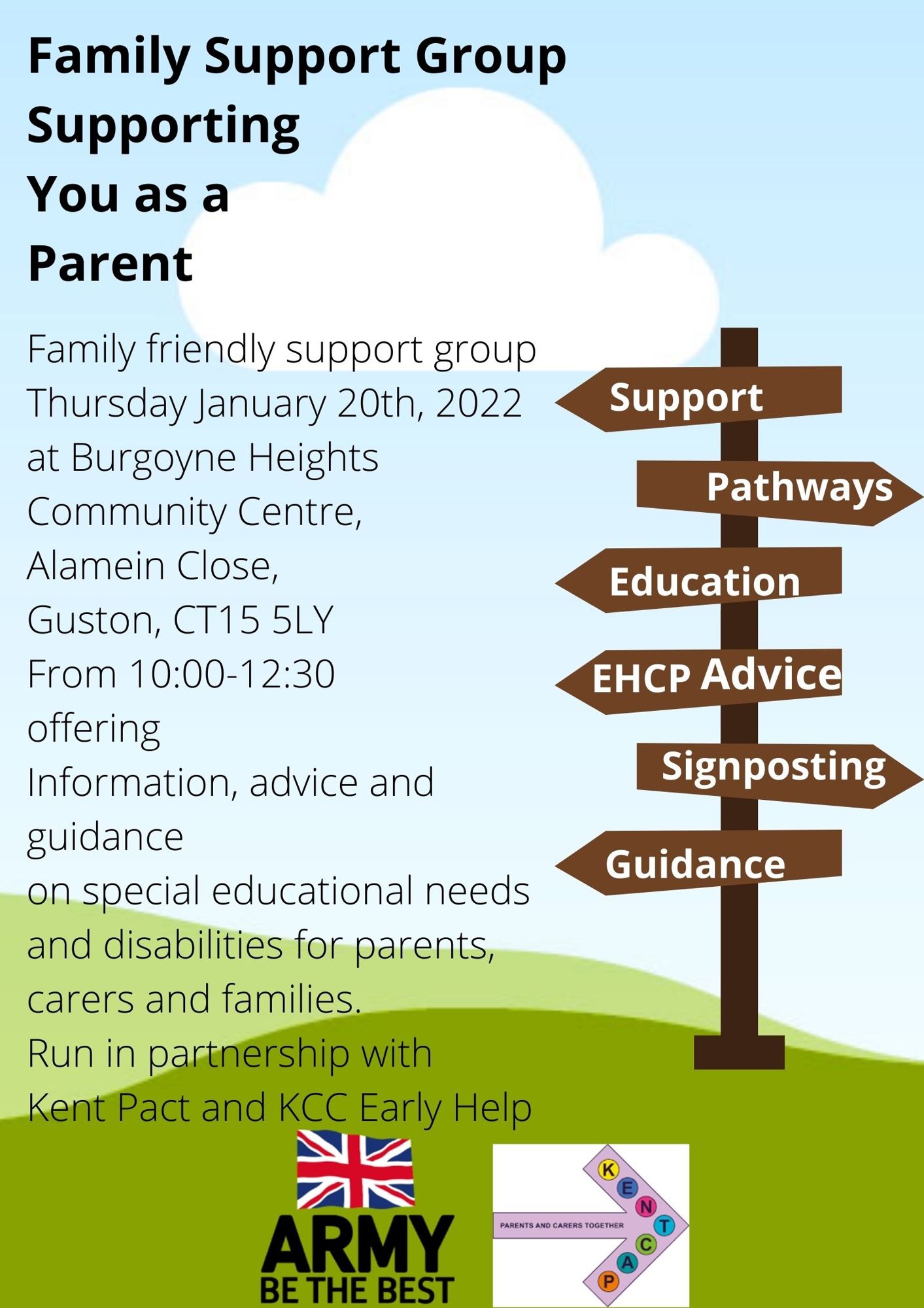 Kent Pact poster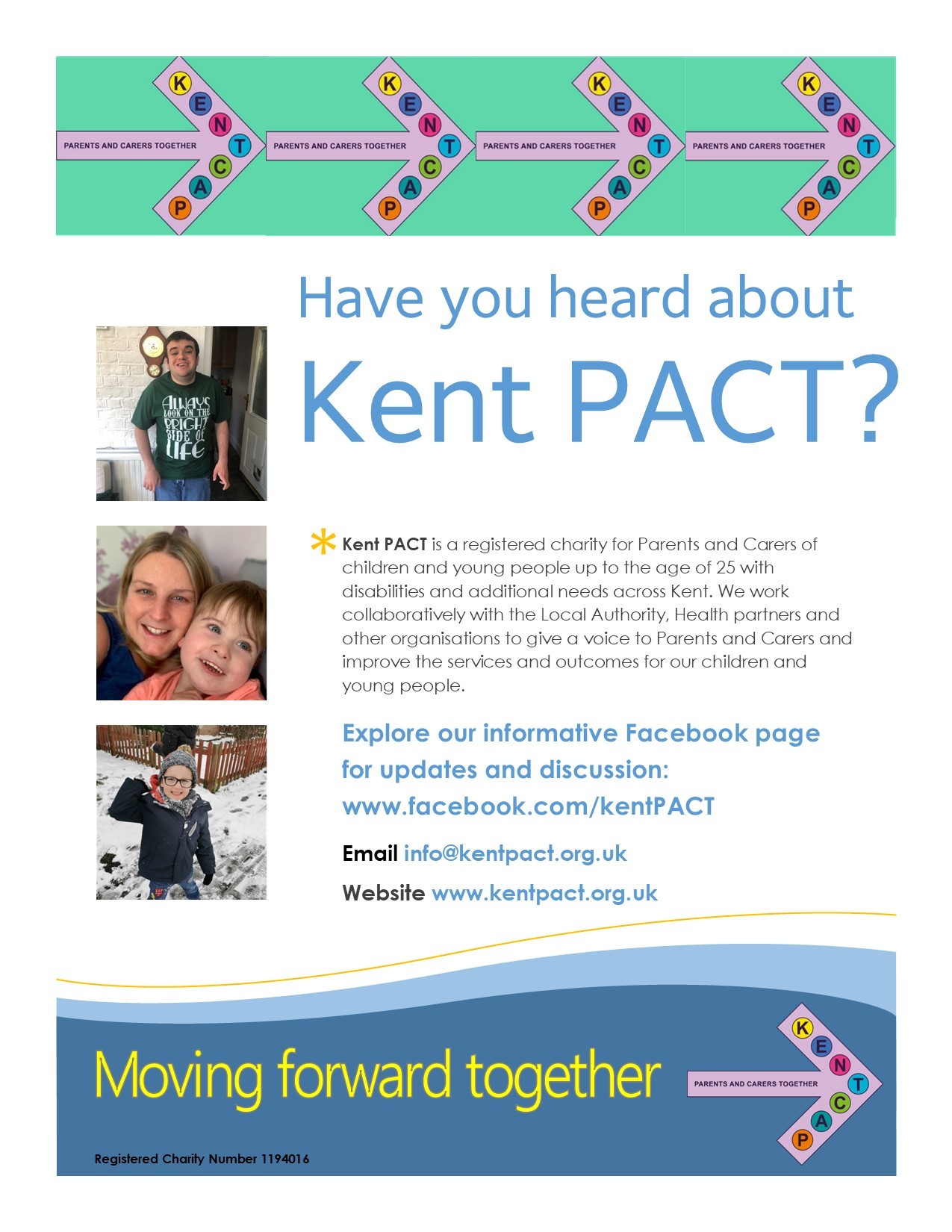 Involve leaflet