Headteacher's Welcome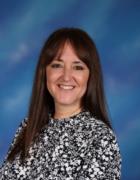 As Headteacher of White Cliffs Primary and Nursery School, I am very pleased to welcome you to our website, and to our school.
This website is here for a number of different audiences - firstly for our families and our children, but also for our local community, and any prospective parents. We hope that for whatever reason you visit our site that you get a full flavour of what our school is all about and find the information that you are looking for. Feedback is always welcome, and you are able to contact the school via email at admin@wcliffs.dfamat.com or by telephone on 01304 206174.
White Cliffs Primary and Nursery School is a friendly school in Dover. The school is located in the St Radigund's area of Dover on an elevated site overlooking Coombe Valley and Dover Castle beyond. There has been a school on this site for 70 years. We were known as White Cliffs Primary College for the Arts from January 2007 when we joined Astor College to form the Dover Federation for the Arts along with Shatterlocks Infant School and Nursery and Barton Junior School. All four Trust schools work in close partnership, sharing expertise, resources and good working practices.
I am delighted and proud to be Headteacher at such a fun and vibrant school where pupils, staff, trustees, parents and the school community work extremely hard and have high expectations of one another. We are committed to the highest standards of teaching and learning – achieved through a combination of challenge, support, encouragement and praise – to ensure that all students fulfil their potential.
We put children first in all that we do, both in the classroom and with the support we give families within our community. Our class sizes enable us to provide every child in our care with the most creative and engaging curriculum and our pupils benefit from an enthusiastic and caring teaching and support staff.
A child is able to commence their White Cliffs journey in our Pebbles Nursery. Here a stimulating indoor and outdoor environment is provided for 2-4 year olds. The nursery offers an exciting, creative curriculum, which has been carefully designed to challenge and inspire young children. The nursery staff are led by a qualified teacher and practitioners hold a minimum of an NVQ Level 3 qualification. In addition, they each have a passion for working with young children and an in-depth understanding of child development.
The White Cliffs journey continues through Key Stages 1 and 2 where the curriculum is planned and delivered to meet the needs and interests of our children. Our classrooms are always full of enthusiasm and children are very keen to share their learning experience with others.
We hope you enjoy exploring this website and finding out about our school. If you would like a tour, please contact the office and arrange an appointment; I am always happy to meet with potential parents and show them our school.
Mrs Helen Castle
Head Teacher
This school is a smoke-free establishment.
Smoking or use of e-cigarettes / vaping equipment is NOT allowed anywhere on the School site.