Fledgling Class (Reception)
Here you will find an overview of the themes and activities undertaken each term.
Topic Title: Party Around the World!
Coming soon...
Road Safety Week
Christmas Craft Day
Nativity performances

Topic Title: Only One Me
Term highlights...
Starting school!
Art Week
Class trip to the Transport Museum


Topic Title: Commotion in the Ocean
Term highlights...
Sports Week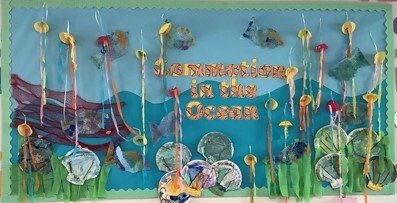 Topic: Roots, Shoots and Juicy Fruits
Term highlights:
Making and eating fruit salads!
Recreating artwork in the style of Giuseppe Arcimboldo



Topic: 'Out of this World'
Term highlights...
An alien crash landing!
Science Week